7/9/21 Recommended Issues: Agency for Kids, Climate Blame Game, Common Sense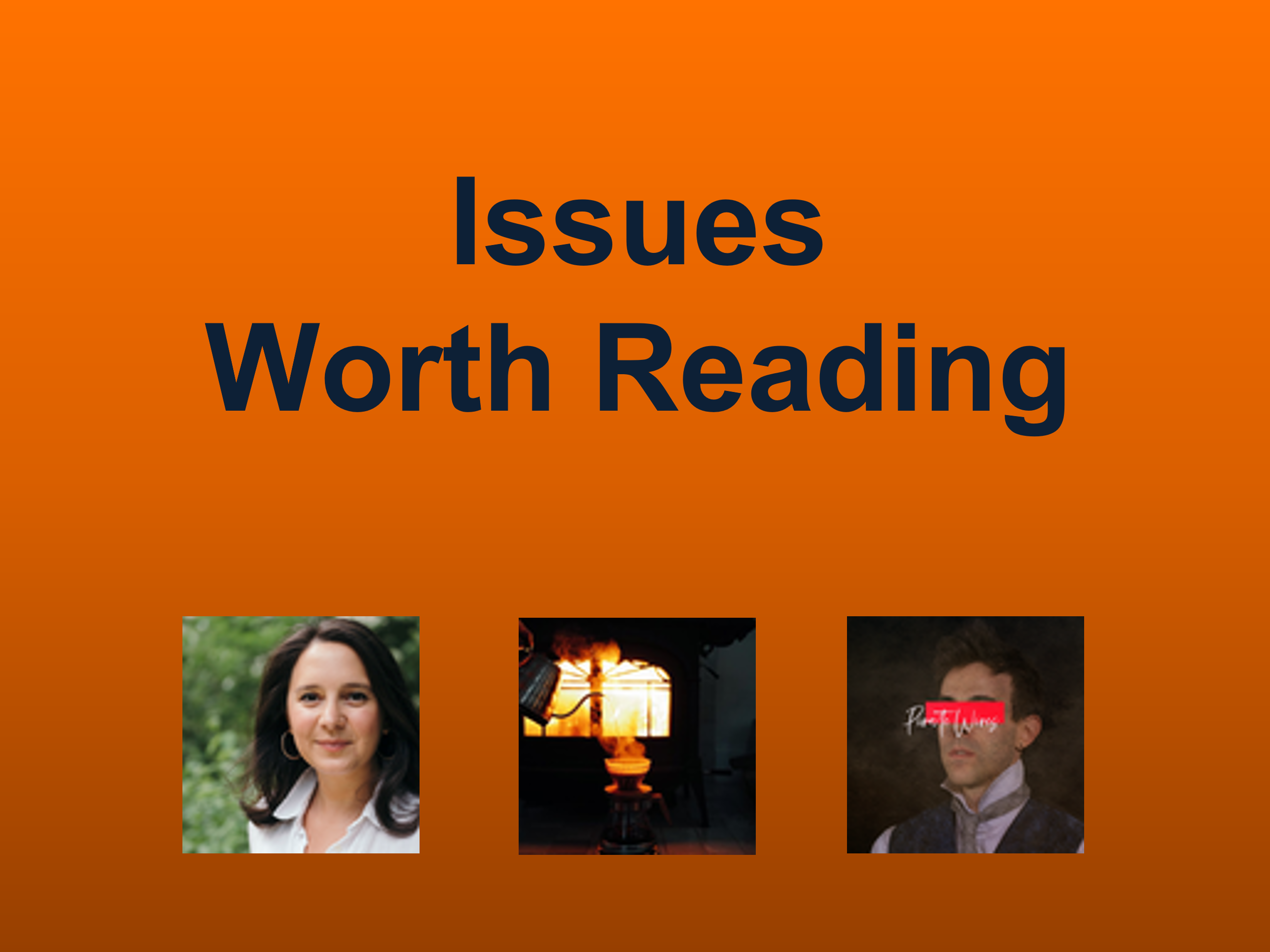 Good day!

Each week we handpick newsletter issues by independent writers you may have missed that provide new or unique perspectives.

If you read last week's and would like to subscribe or leave a review of any of the highlighted newsletters, you can do that here: Understandably, Maker Mind and Wellness Wisdom, The narrowSCALE community really appreciates it!

Also, if someone forwarded you this and you'd like to subscribe, you can do that here -- thanks!)

Here's what's worth reading this week...and keep reading for an exciting update!
---
AGENCY AND KIDS
The Most Precious Resource is Agency in The Map is Mostly Water by Simon Sarris on 6/30
This issue really wants you to think about how our society has been changing over time to reduce the amount of agency and impact that kids are able to have. Simon pushes you to ponder the impact of this decline, why it's happening, who may still be able to skirt it, and how we might re-work the system as a whole. It's a fascinating read, replete with some fun, elucidating tidbits (ex: did you know Steve Jobs called Bill Hewlett when he was 13 to get a summer job at HP?!...forbidden in today's era), and you'll certainly walk away with new perspectives that will nag on your brain... (1454 words; 5.5 minutes) Read it...

CLIMATE CHANGE BLAME GAME
Global Warming Ate My Homework in Pirate Wires by Mike Solana on 7/6
Mike's writing may be polarizing (fair warning)...In this issue, he highlights policies by politicians (both enacted or dismantled) that give readers better insight into why "climate change" is having the disastrous impact it's having. He argues that many of the negative outcomes we're experiencing right now related to climate change (blackouts, excess deaths because of heat, wildfires, etc) are actually exacerbated by poor policies, not helped -- and that the US could be in a much different place if leadership acted based on facts and data. Mike holds no punches and is highly opinionated (and to some may come off as offensive), but there's no doubt this is an eye-opening read. Here's a one-line zinger: "Climate change is just the excuse Democratic leaders use when their policies fail, which happens chronically, while Republicans refuse to even admit the world is warming, thus ceding the entire rational ground in this conversation to irrational actors." (2214 words; 8 minutes) Read it...
Bari Weiss is a journalist
with years of experience at the New York Times, Wall Street Journal, Tablet Magazine, etc,
who has ventured out on her own to tackle topics she's curious about, which, in recent times, many journalists have found to be a liability in "legacy press".
The way she puts it is that "
There are tens of millions of Americans who aren't on the hard left or the hard right who feel that the world has gone mad. Science is at the mercy of politics. Identity trumps ideas. In the name of progress, art is erased and history is rewritten. Obvious truths are dangerous to say out loud
."...and that this newsletter is for those people.
Her newsletter issues take various forms, but most common is her thoughtful dissection of some topic of interest and an explanation of why it's relevant/important, followed by a well-structured interview with an expert on the topic-- or sometimes the subject themselves.
Recently, she's explored the recession of sex in America (and interviewed a high profile OnlyFans star), rising Jew-hate in the US and a Jewish Chief Diversity Officer who lost her job for condemning anti-Semitism, the weaponization of apologies, and more...
You're guaranteed to gain both knowledge and perspective
through Bari's writing.
Read some...
EXCITING UPDATE: What's trending!

We wanted to share the latest feature we've been working on at narrowSCALE: discovering what's trending in newsletters!
This week* over 7000 issues came in...and here is what our analysis shows:
(Click on any of the terms to learn more about them and read newsletter issues they're in.)


Newly Emerging Terms

Biggest Increase in Usage from Previous Week
Most Used Terms
*Since we're testing this new trending feature out, the data above is from the week leading up to Wednesday June 7th; in the future it will be more "real time"!
---

If you're looking for any specific newsletters to read, you can always email me or explore narrowSCALE.
And, if you're not subscribed to THIS newsletter yet, please subscribe here :)!
Also -- just a heads up -- our lead researcher/writer (me) is headed out on maternity leave soon so we will be experimenting with some different types of content for the newsletter that aren't quite as time-intensive (but hopefully still as valuable and interesting!)...like the above, newly emerging and trending topics, as well as highlighting some specifically-themed newsletters. Stay tuned and thanks for reading with us!
Best,
~Jessica