GPT-3 gets into the business of reviewing newsletters...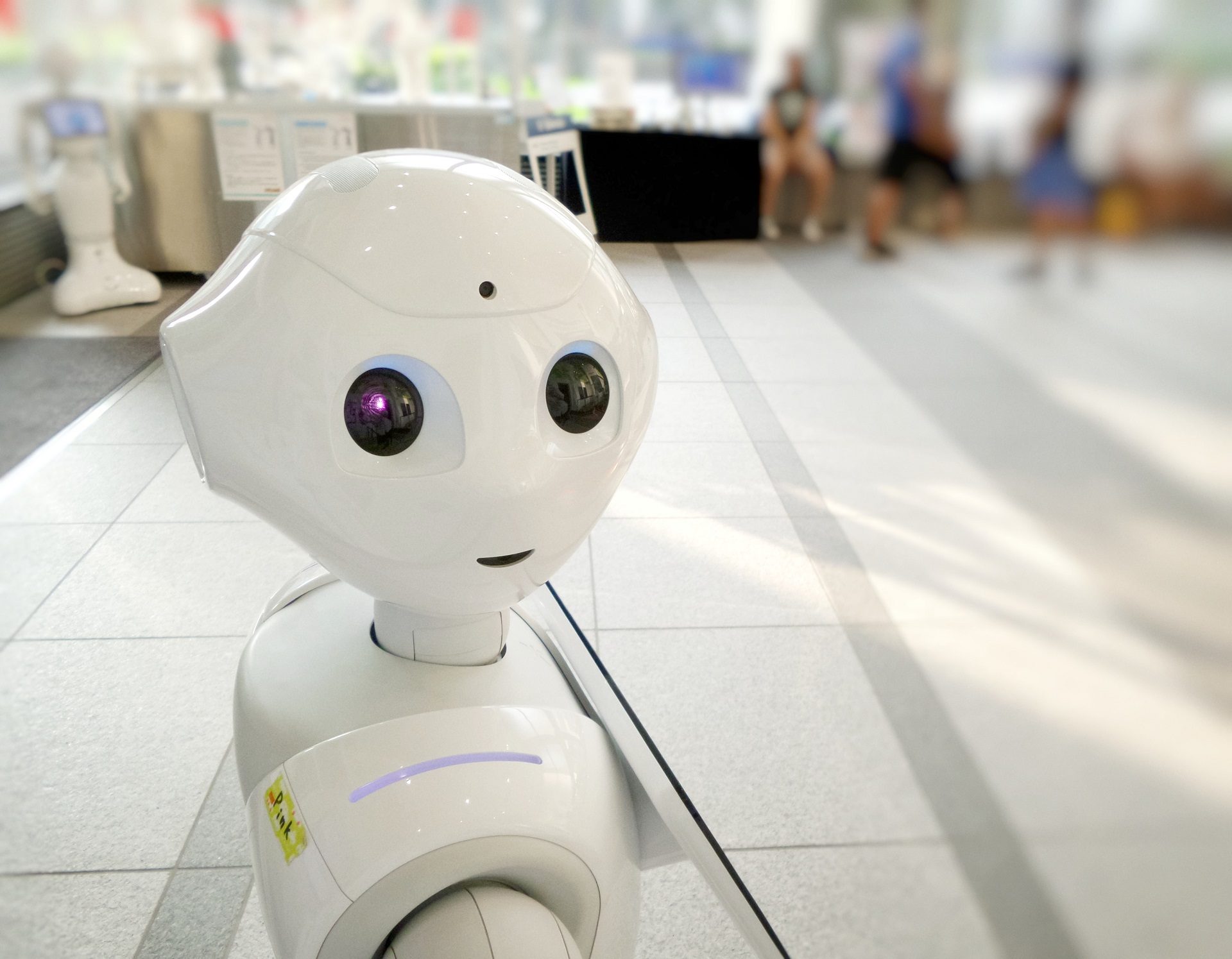 GPT-3, the most powerful language model to date, has been all the rage in the tech industry lately. If you don't know much about it, here are two pretty good pieces that explain: Azeem Azhar's Exponential View newsletter (which also goes into the history of "knowledge technologies") and MIT Technology Review.
As expected, many newsletters have been discussing GPT-3 too-- and we thought it would be fun to give GPT-3 the opportunity to review them back.
Here's what GPT-3 had to say:
(Note: Each one has a title for the review and then the review itself.)
The future of fintech is here and it's better than you think
Who doesn't want more blockchain in their inbox? The Fintech Blueprint is a daily, blockchain-focused newsletter that picks out only the best stories on the burgeoning industry. With rising coin prices, hacks, ICOs, and so many other stories, the Fintech news is never ending. Keep up with the best in one spot, without the clutter.
It's like an AI, but it isn't really. It just tells you what to do and how to think all day long.
Since I work at a company in the field of artificial intelligence, I try to follow what's going on in the field. This typically means going to a lot of conferences, reading tons of papers, and keeping up with research coming out. There's no real way to do this but to just put in the time. That being said, I usually don't have the energy to do this until I've woken up, so I rely on newsletters and Import AI is probably my most looked forward to in the morning. It's usually the most accurate and well-written.
The Dark Side of the Moon
Moontower is a daily or weekly (you can set your preferences) curated newsletter of the top tech news. It takes a simple, no-nonsense approach to the news and it has some fantastic content. What I really love about it is the content is far less "clickbait-y" than most tech newsletters. Clickbait tends to get old and any decent reader can see right through it. Moontower has quality content that is always interesting and I look forward to receiving it daily.
It's Not Going to Change Your Life, But You Might Enjoy Reading It Anyway.
minutes is a newsletter created by Eyeo, the company that makes AdBlock. I get why you might be skeptical of them given that they're not a "traditional news outlet". However, when I learned that they only make the product because advertising dampens the experience of using the internet to an alarming degree, it won me over. Using their own product, I have to say minutes creates a great newsletter. They link out to a variety of different articles, all of which are relevant to web-dev/technology in one way or another. I always feel like I'm staying up-to-date with the latest news in the space.
A guide To The Most Common Marketing Myths And How They're All Wrong!
As a CMO and working on my MBA, I can appreciate the value that 'Marketing BS' brings to the table. It is chock full of great information that is delivered in an organized and useful format that has, on many occasions, provided me with insight and ideas that I wouldn't have thought of on my own. Sometimes it even gets me thinking about things in ways I never had before. I believe that 'Marketing BS' is an invaluable resource that has already paid for itself and then some. Thanks!
Tobias' Desk is a Good Place to Start Your Day, and It's Not Even in New York City!
I have been a regular reader of the Desk of Tobias Van Schneider for several years. Before that, I used to watch his newsletter's author's YouTube Channel, which he hasn't done in a while but is still up. I absolutely love the humor, wit and depth of his writing. He offers so much advice that is very helpful for me as a creative marketer at a tech company. He's provided super-useful career advice, lessons learned in his own journey, and other insights that are just great for anyone with a creative bone in their body.
The Operator's Guide to Delian's Ramblings.
The Operators Delian's Ramblings, written by Delian Smarts, is a curation of some of the greatest recent writing on the net. The newsletters I was subscribed to were all niche and highly technical. Delian's Reamblings is an absolute breath of fresh air in that regard, and the absolute best part about it? It's weekly! Delian's choices have always been super high quality, and I look forward to it every week.
The Future is Data Science Weekly
DSW is a weekly must-read. There is a lot going on in the world of data science, and staying up to date and knowing what's important is really tough. The DSW newsletter does that for you! They link to all the latest articles from around the web, and filter out all the noise.
Most Importantly... it's fun! I look forward to it every week.
The Future is Here, and It's Going to Be Awesome.
I read as many news letters as I can when it comes to self-improvement and personal development. I think it's one of the most important things a human being can endeavor to do. I'm actually subscribed to dozens of them. Many are great. This one is the best. Of all of them, this is the one I can't do without and look forward to every week. Great stuff!
Nutrition For The Masses
I love this one. It's simple, easy to digest, and always has important information that I never knew. The world of business is pretty complex and overwhelming, but they have a great way of explaining it. It's too bad I only found out about this one AFTER I had already started my own company! For all those future entrepreneurs out there, start reading this one as soon as you can!
The Future of Journalism is…
There are several science-based newsletters, and they're all great, but Axios Science just gives you the news straight up. No weird metaphors or crazy scientists behaving eccentrically. Some days it's the most exciting thing I read all week, other days it's just a good way to get a non-partisan understanding of where the science field is at.
It's Mikey And He Has Great Taste
Mike's Newsletter is the source for an ever-constant source of quirky and fascinating stories about the world around us. I've learned about everything from Native American role-reversals with Christian missionaries, to random facts about the far reaches of space. No matter what area you're interested in, Mike can probably make it interesting.
The future is here, it's just not evenly distributed yet.
A few months ago I was ranting on Facebook about singularity and how I hate the fact that people aren't writing about it enough. One of my friends suggested this newsletter by Azeem Azhar, and while it's not singularity focused, it is focused on exponential technology and all that entails. I'm about 3 months in and absolutely loving the newsletter. Every edition has a theme and mixes commentary with article snippets that are linked to for further reading. It really is great stuff and an enjoyable read!
It's not really that bad.
The best way to stay informed is by consuming all news all the time. The problem is, you'll get burned out by being overwhelmed by constant stress and anxiety. You can slow it down and Chartr is my go-to. Besides, the financial insights alone are enough to justify signing up.
The Best of Water Music
Water & Music by Cherie Hu is a must-read. It sends music news & industry related tidbits that are most definitely from an insider's point of view. Its content is second to none as far as newsletters go. You'll definitely walk away learning something new every time.
The New Year's Mailbag
'Inside Business' is yet another great daily newsletter that keeps you up to speed on the latest business and marketing news. They really pack in a lot of information in a small amount of words, and it's always good quality stuff. I've come to appreciate business a lot more since I subscribed to this newsletter.
...and here are a few bonus ones that didn't mention GPT-3 but GPT-3 offered opinions on just for giggles
A Guide to the New World Order
The Diff is a trusted source of information with some fun thrown in for good measure. Since the rise of AI and machine learning, a lot of white-collar workers have been apprehensive about their jobs, well, at least those that are repetitious or involve data entry. This tech newsletter does a great job at presenting an alternate view and options so that its subscribers don't have to worry.
The newsletter that doesn't suck and is really useful for parents of young children.
There are huge piles of books on parenting and thousands upon thousands of articles from magazines and journals, so how could anyone keep up with it all? The answer is simple: they can't. That is why ParentData was created. They deal with topics on Infant & Toddler development, strategies to motivate your child, discipline tips, what children are Learning, health and safety guidelines, teenage issues and good nutrition. Some of the top stories from a recent newsletter include the importance of healthy eating and how your kids can improve their behavior.
Skimm is a very useful tool for your business
It's come under fire lately for not being the most diverse newsletter, but it's my favorite to start my day. I really enjoy the tone and the simple writing style. It's a nice reminder of what the day holds, and it usually makes me smile. I love having an outsider's look at the American elections, too.
The News-Ticker's Guide to Life in the 21st Century
A Media operator is a weekly digital news service that helps content creators, entrepreneurs and investors build a sustainable business on the internet.
Their weekly articles feature experts from top media companies like Business Insider, The Huffington Post, and more. Their content covers a wide range of topics like monetizing strategies, SEO tricks, earning influence and developing new content.
---
Hope you enjoyed reading through them...we sure did!
If you're interested in how we created these GPT-3 reviews or you's like to have one written for your own newsletter, reach out to us: newsletters@narrowscale.com.
We look forward to hearing from you…
~Jessica and team
Opinion disclaimer…
The views and opinions expressed by GPT-3 are those of itself and do not necessarily reflect the official position of narrowSCALE. Any content provided by GPT-3 is of its own opinion and is not intended to malign any religion, ethnic group, club, organization, newsletter, company, writer, individual or anyone or anything. :)
---