Introducing Trending Terms!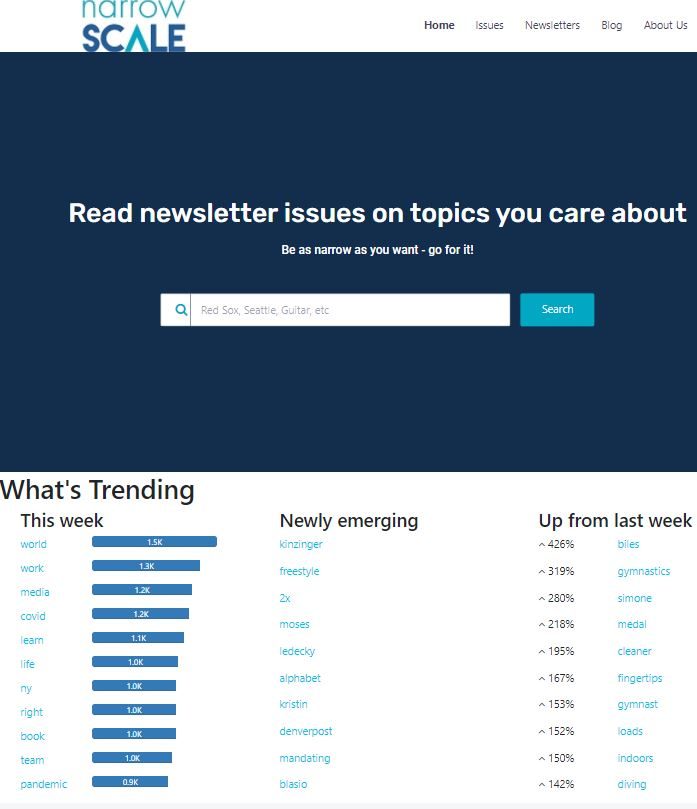 We're super excited to announce the beta release of our newest feature: "What's trending" in newsletters.
On Twitter and Reddit, you can see what's trending. Now, newsletters have the equivalent... right smack on our home page!
You'll discover:
Newly Emerging Terms: Terms that weren't used much (or at all) in the previous week but have been growing in usage this week
Most "up" from Last Week: Terms with the highest increase in usage from the previous week.
Top Terms: What terms have been used MOST over the past week (which, interestingly don't seem to have a super high change rate from week to week)
These terms will all update in realtime as newsletters come in, so what you see in the morning might be different by lunchtime and different again by dinner time.
And for any of the terms, you can click on them to see the actual issues they're in-- and read to your heart's content.
We hope you enjoy learning and jumping into the rabbit hole of newsletter terms! It might become addictive.
Best,
Team narrowSCALE