5/21/21 Recommended Issues: puzzles, pre-mortems, tricking your brain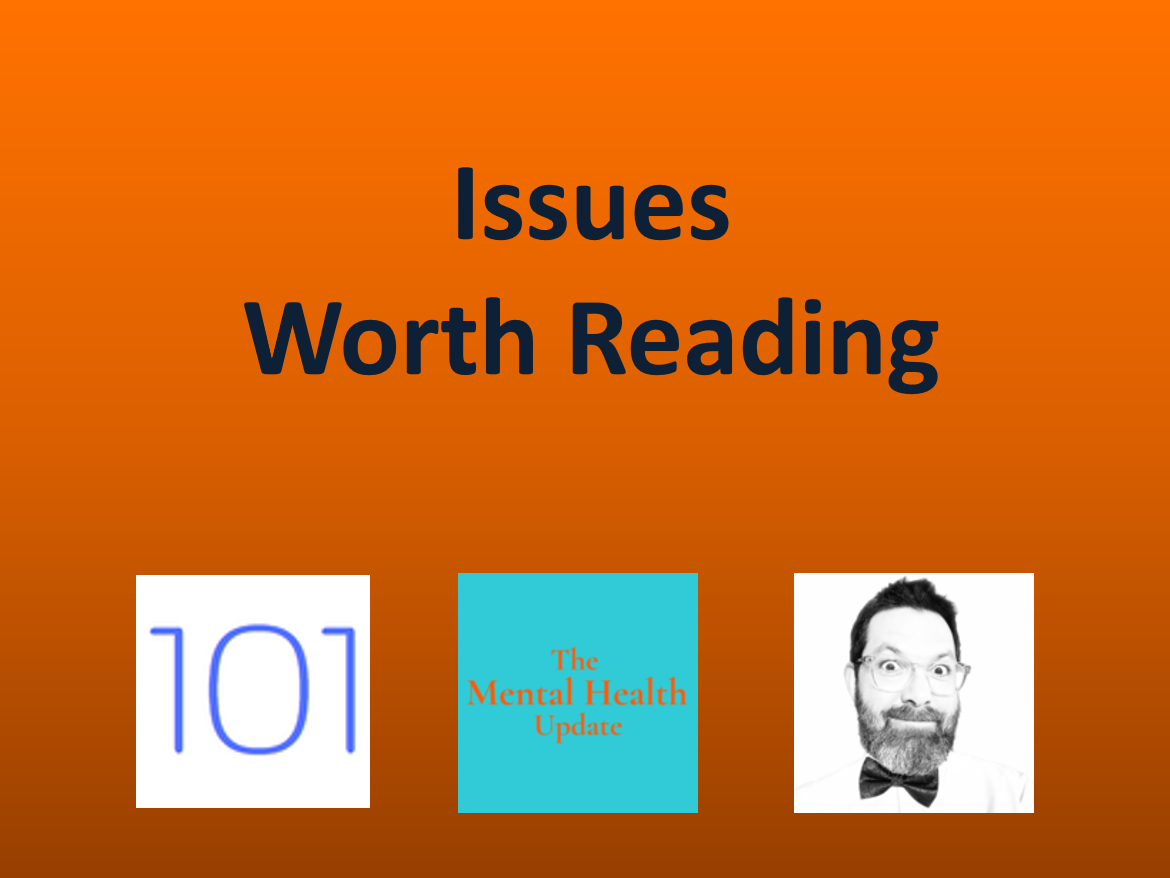 Good day!

Each week we handpick newsletter issues by independent writers you may have missed that provide new or unique perspectives.

If you read last week's and would like to subscribe or leave a review of any of the highlighted newsletters, you can do that here: Brain Pickings, The Sunday Soother and Fab Fridays. The narrowSCALE community really appreciates it!

Also, if someone forwarded you this and you'd like to subscribe, you can do that here -- thanks!)

Here's what's worth reading this week...enjoy!
---
WHAT DO YOU HATE TO DO?
How to Do What You Hate in The Mental Health Update by Jordan Brown on May 17
Jordan makes the point that there's crap we all hate doing, become resentful of, procrastinate on because we dislike it so much, and draw it out so that it's a much bigger thing than if we'd just done it in the first place (for some people it's washing dishes that are piling up in the sink, cleaning a room, sorting mail, etc...you know whatever it is for you!). He advocates for pairing what you hate with something that you love (ex: if there's a podcast you're dying to listen to each week, tee that up to listen to while you're doing hated-task-X); it becomes a way to flip the hate (and procrastination) in your brain to something more motivating (and heaven forbid, perhaps even something you look forward to!). The issue is worth reading because it will make you think about what you dislike doing and how you might be able to make it a much more enjoyable experience. There's no pain in that and LOTS to gain. (709 words; 2.5 minutes) Read it...

EVER HEARD OF A "PRE-MORTEM"?
Innovation Hack 5 - Kill Your Own Darling in 101 Innovation Hacks by Adam Egger
Most people have heard of a post-mortem, commonly used at work when some project/deliverable/product/sale/etc went off the rails in order to figure out why it went awry… But the idea of a pre-mortem -- taking the idea you're planning to move forward with and trying to figure out all the reasons it could fail -- is quite uncommon. Adam argues that doing a pre-mortem on an idea you're bullish about is actually an important part of the creative process that can lead to a much more robust solution/plan/idea etc… The issue is worth a read because it will get you thinking about how you could apply the pre-mortem concept either at work or at home with plans, ideas, processes you're creating, etc -- leading you to hopefully even better, stronger solutions! (474 words; 1.5 minutes) Read it...

THE MYSTERY LEAGUE
If you like puzzles, The Mystery League newsletter is worth perusing when it comes out every month or two. Each issue offers at least one puzzle-- and you can reply back to the writer if you're savvy enough to figure out the answer (the next issue will also divulge the answer, but luckily you'll have a good chunk of time in between to think about it!). Issues also contain some fun and interesting news about puzzles, like this month it links to an article about what "common knowledge" actually means when designing crossword puzzles (which is quite culturally fascinating if you take a few moments to think about it). For those who enjoy having your brain teased a bit every now and again, consider giving this newsletter a shot; it won't clog your inbox and will certainly get your creative problem solving skills flowing! Enjoy! Read some! (or subscribe) …

Learnings from newsletters this week:
For early access to the new features on narrowSCALE...let me know.

If you know someone who may enjoy this newsletter, feel free to forward!

And if you're looking for any specific newsletters to read, you can always email me or explore narrowSCALE.
Also, if you're not subscribed to THIS newsletter yet, please subscribe here :)!
Best,
~Jessica